Vacation is meant for relaxation and fun. A this unit offers both with an amazing pool and a beautiful beach where you can play or relax. Whatever you need in a vacation Horizontes del Mar 201 is perfect for you. This unit is a beautiful, fresh, artistic, 3 bedroom 3.5 bathroom, featuring a full custom kitchen, shared pool, beach access, ocean view, central ac, wifi and cable. Take full advantage of your vacation in this beautiful condo in Horizontes del Mar located on Langosta beach about a mile from downtown Tamarindo. The unit has everything you need. An amazing pool for you and the kids great for relaxing or playing a game of marco polo. A beautiful beach right infant great to explore the tide pools find shells or swim in the crystal clear waters. And 24 hour security, of road secure parking stops and a guard at all times. Your master bedroom will be a great place to settle in for the night, you will ride after a long day of fun so a comfortable place to rest is what you need. This bedroom features a luscious king sized bed, tv, beautiful paintings, sliding glass doors to balcony, glass doors to mini balcony both with ocean view, walk in closet to master bathroom with double vanity with beautiful countertops, and a beautiful mosaic tile shower. The second room has a queen sized bed, full closet, flat screen tv, beautiful wooden decor and panting, and it's own bath with vanity and tile shower. Your third room contains two twin sized beds with storage cubbies under them, full closet, and large photos of Costa Rica's nature. It also has its own bathroom with a elegant tile shower. Dirty Clothes? Don't worry you have your own washer/dryer unit in your condo. Long days out in the sun? You'll want to relax in your comfortable living room with a large couch, two reading chairs, flat screen tv, beautiful wooden Coffee table, and powder room off the living room. Also out the back of your living room there is sliding glass doors to your balcony with an ocean with a gas grill, lounge chairs, large ocean and pool view. Breakfast, lunch or dinner we have a great place to prepare a delicious meal in your full custom kitchen fully equipped with a dishwasher, counter top stove, coffee maker, oven, blender, toaster oven, microwave, fridge, granite countertops, and a two person breakfast bar. All you need to create a delicious meal and head to six person indoor dining able to enjoy. Outside your unit the beauty doesn't stop, this complex has beautiful lush tropical gardens, elegant infinity pool with tables and lounge chairs around it. But you can't miss the breathtaking beach right in front of you, take full advantage of Langosta beach, explore its tide pools, build sand castles and play in it's refreshing water. If you want a breath-taking environment where you can spend your vacation in luxury – you've found it at Horizontes del Mar 201. RPM property management will help you from your first email all the way through your stay to guarantee you have a great vacation. Our offices are located nearby your unit and are available to help you with booking tours, arranging transportation, and with any other help you may need. Our #1 goal is happy clients who have had a great vacation.



Air Conditioning




Parking




Coffee Maker




Air Conditioning




Safe




Security




Coffee Maker




Parking
MORE AMENITIES
twin/ single
restaurants
volcano
DVD Player
Television
Hair Dryer
Internet
Linens Provided
Living Room
Telephone
Towels Provided
Washing Machine
Dishes & Utensils
Kitchen
Microwave
Oven
Refrigerator
Stove
Toaster
beachcombing
bird watching
horseback riding
sight seeing
walking
groceries
Beach View
Beachfront
Ocean View
Oceanfront
Balcony
Communal Pool
deepsea fishing
fishing
jet skiing
sailing
scuba diving or snorkeling
surfing
swimming
pets not allowed
Ceiling Fans
Central Air
Linens
Night Guard
Phone
Washer & Dryer
wi-fi
Maid Service
Cable TV
Blender
Cookware
Dishwasher
Full Kitchen
Microwave
Oven
Refrigerator
Toaster
Balcony
Beach
Gas Grill
Outdoor Shower
Shared Pool
Close to Town
Ocean View
On Beach
OceanFront
waterfront
Ratings based on 4 Verified Reviews
5
jeffreyeigner
United States
Recommended
for Everyone
First week in 201
Posted Apr 06, 2017
We stayed in the unit for a week, then back to unit 303 for an additional 3 days. Had a great time, the unit was fantastic. The owners really keep this unit in excellent condition. Property management was excellent, on-site staff was awesome as well.
Overall satisfaction
Services from rental manager
Cleanliness
Location
Property condition
Response:Thank you very much for the review. We are so happy you had a great time. Please come stay with us again!
5
David H.
United States
Recommended
for Everyone
Great experience
Posted Aug 08, 2016
This turned out to be perfect for our family of 5. Recently updated, everything was great except for water pressure--I suspect a problem for the area in general. I will definitely rent this unit again. RPM vacation rentals, who we booked this through, was also an asset helping plan some family outings.
Overall satisfaction
Services from rental manager
Cleanliness
Location
Property condition
5
LLIVING
Canada
Recommended
for Everyone
the ideal place for my holiday
Posted Nov 24, 2015
Everything was perfect. The location, the condo itself, the view, and the pool. For anyone who wants access to everything in and around Tamarindo, but prefers a little quiet oasis, this is the place. Having a glass a wine on the beach at sunset can't be beat. We will be back.
Overall satisfaction
Services from rental manager
Cleanliness
Location
Property condition
Response:So glad you had a great time. Come back and visit soon!
5
Jackieg
United States
Recommended
for Everyone
Ideal Experience
Posted Nov 23, 2015
Having just returned from my first trip to Costa Rica, I am enchanted and cannot wait to return to Horizontes 201! Within moments of arriving at this comfortable, thoughtfully and beautifully appointed home on the beach, the flow of life in Costa Rica met me and it seemed as if I had always been there! Wifi access, stunning views and the sounds of the ocean surf just steps away.. with a beautiful pool & lovely residents the toughest decisions were to attend a yoga class across the street, or enjoy a first rate massage under the tree on the beach. Sunset rituals of boogie boarding each afternoon followed by gourmet cuisine served by friendly locals were all that could drag me out of the luxurious comfort of the plaster walls and dramatic lighting surrounded by original artwork & creations of custom furniture crafted by local wood artisans. Everything has been anticipated such as beach towels and a fully outfitted kitchen. Grateful for such a lovely experience!
Overall satisfaction
Services from rental manager
Cleanliness
Location
Property condition
Response:Thank you very much for the great review. We are so glad you had a great time and hope to see you again in beautiful Costa Rica!
You May Also Like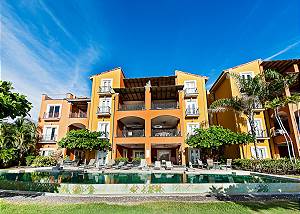 Horizontes # 102
From $1406 week
avg/week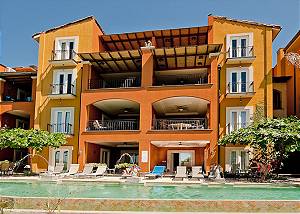 Horizontes # 103
From $1406 week
avg/week
Horizontes # 105
From $1406 week
avg/week
Horizontes # 204
From $1632 week
avg/week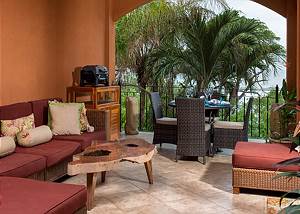 Horizontes # 206
From $1632 week
avg/week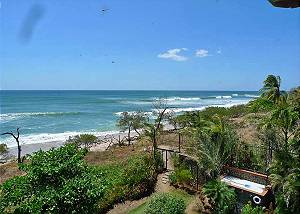 Horizontes # 302
From $1971 week
avg/week
Horizontes # 303
$1900 - $2475 per week
avg/week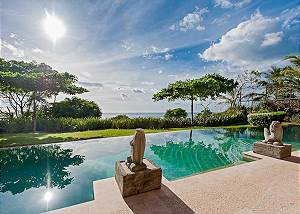 Horizontes # 306
From $1971 week
avg/week