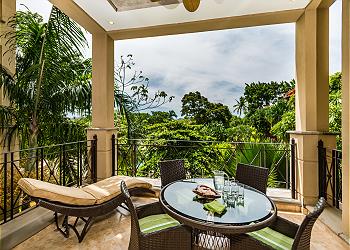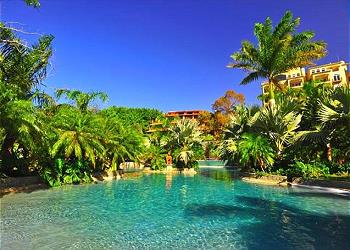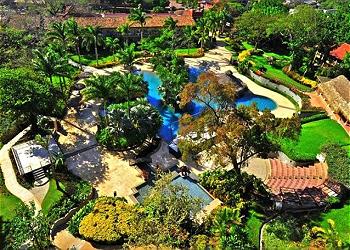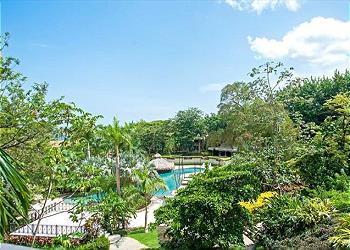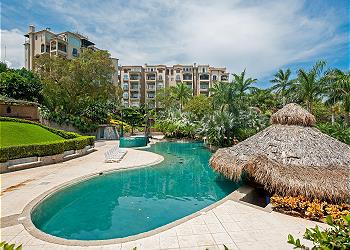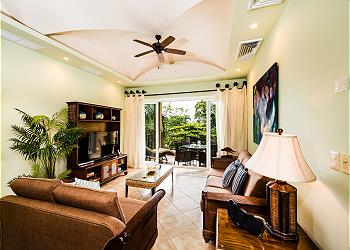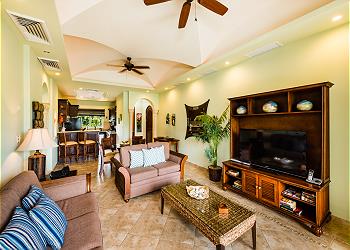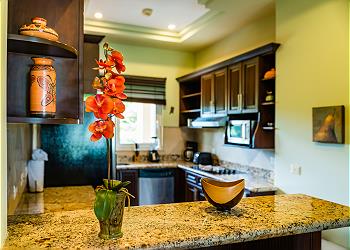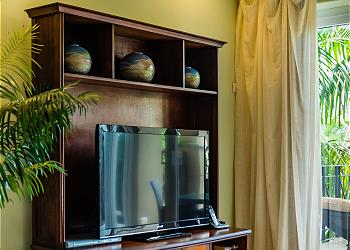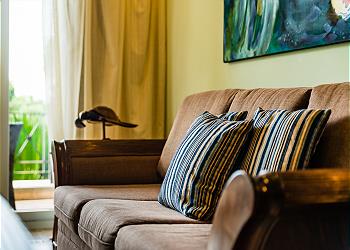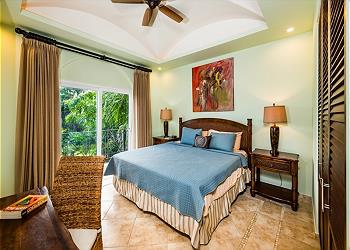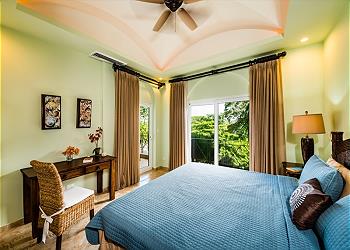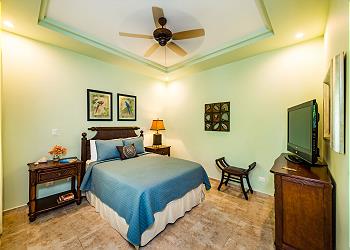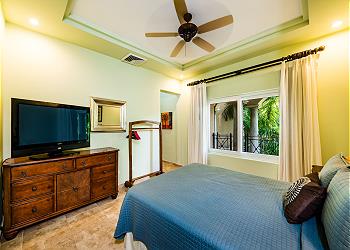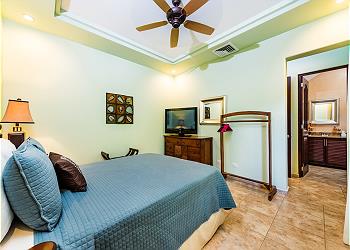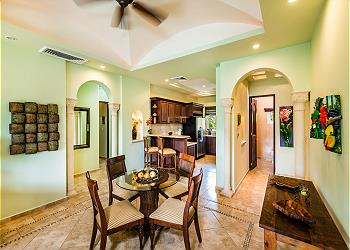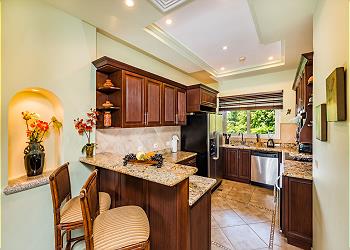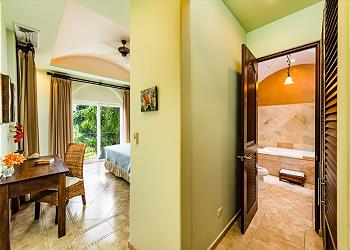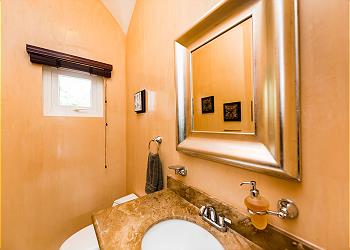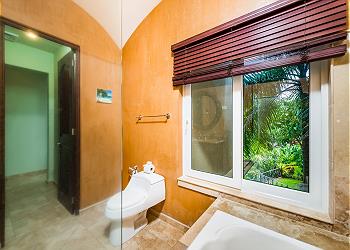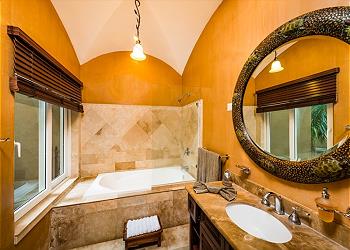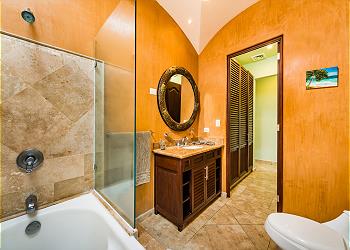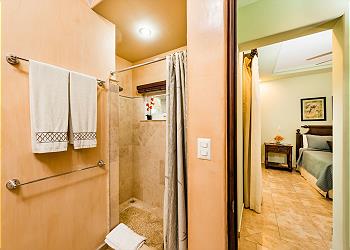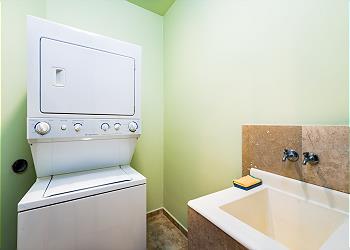 MAT304 - Experiences and memories, the best parts about going on vacation. In this beautiful unit you are close to the middle of town and just across the street from Tamarindo beach. You can experience Tamarindo and all the great things it has to offer, while living in the luxury and elegance that these units provide. A vacation in Matapalo 304 will leave you with long lasting memories of your amazing vacation. Beach or pool? You don't have to chose because both are closer than you could imagine. Just head down stairs from your beautiful condo and dive into the beautiful lagoon pool that is at your disposal. The community pool is an enormous pool perfect for lounging or playing a game of marco polo. Not feeling the pool? Head to the beach! Simply walk across the street to find Tamarindo beach. A beautiful beach perfect to work on your tan, learn to surf, boogie board, play beach soccer, swim, or even collect shells. Don't forget to put on sunscreen useless you want to be sporting a painful sunburn. Matapalo 304 is an elegant 2 bedroom, 2.5 bathroom condo that provides central A/C, full custom kitchen, cable-TV, internet, a shared pool and close proximity to the beach. The unit portrays Mediterranean elegance, luxury, serenity and is a great place to relax with space for four guests. The master bedroom is no exception to the luxury of this condo. It contains a comfortable king sized bed, 2 full closets, a desk, a sliding glass door to a private balcony overlooking the lush tropical garden in the common area, and a small sliding glass door connecting to the units main balcony. Off of the master bedroom you have the master bathroom, featuring a large bath tub/ shower and a vanity with granite counter tops. The second room contains a queen size bed, flat screen tv, and a large window letting in natural light. Adjacent to the second bedroom you have to second bathroom which features a granite vanity and a tile shower. Movie night? Tired out from a long day at the beach? Saturday morning cartoons? This Matapalo unit's living room is perfect, with its two comfortable couches and flat screen tv it's a great place to relax as a family. And out the back of the living room you have your own balcony. This balcony features a four person glass table and a lounge chair, overlooking the pool and garden common area. Hungry? No problem this unit comes with a full custom kitchen equipped with a dishwasher, counter top stove, oven, double door fridge, microwave, blender, coffee maker, toaster, wooden cabinets, and a 2 person breakfast bar. Once your food is done head to the four person dinner table in between the living and kitchen. Dirty clothes? No problem your unit has it's own washer/ dryer at your disposal. Matapalo is a beautiful complex with it's amazing pool and lush tropical gardens you will feel like you are living in luxury and will leave feeling relaxed and rejuvenated. RPM property management will help you from your first email all the way through your stay to guarantee you have a great vacation. Our offices are located nearby your unit and are available to help you with booking tours, arranging transportation, and with any other help you may need. Our #1 goal is happy clients who have had a great vacation.



Air Conditioning




Coffee Maker




Parking
MORE AMENITIES
Internet
Ceiling Fans
Central Air
High Speed Internet
Ironing Board
Linens
Phone
Washer & Dryer
wi-fi
Elevator
Maid Service
Airport transfer/ under request
Free Wi-fi
Nearby ATM
Nearby Bank
Nearby FedEx
Nearby Internet Cafe
Nearby Post Office
Cable TV
CD Player
DVD Player
Stereo System
Blender
Cookware
Dishwasher
Full Kitchen
Ice Maker
Microwave
Oven
Refrigerator
Toaster
Balcony
Shared Pool
Tennis
Close to Town
Near Beach
Ocean View
On Beach
OceanFront
waterfront
Area FitnessCenter
Golf Course
Nearby Grocery
Nearby Medical Services
Nearby Restaurants
Nearby Tennis Courts
Local Fiestas
Ratings based on 4 Verified Reviews
5
James S.
US
Recommended
for Everyone
Matapalo #304
Posted Feb 15, 2020
Great location with beach across the street. Also new food court one block from resort. Pool is nice and condo was exactly as it looks in the photos.
Overall satisfaction
Services from rental manager
Cleanliness
Location
Property condition
Response:Hi James, Thank you for your 5 stars review and we hope to see you again soon. We think Matapalo 304 is a great condo and it has a great price, plus the location and the amenities makes it perfect for a tropical vacation.
4.8
mccarvilleca
US
Recommended
for Everyone
Costa Rica December 2020 Visit
Posted Jan 31, 2020
The property was perfect with plenty of towels and linens, soap and supplies for washer and dishwasher. The maid service was great too - we rented for 7 nights.
Overall satisfaction
Services from rental manager
Cleanliness
Location
Property condition
Response:Catherine thank you for your kind review and for your stay, our team is looking forward to hosting you again in the beautiful Matapalo building.
4.8
Rich H.
US
Recommended
for Everyone
Very Nice Place in a Great Area
Posted Aug 23, 2019
Very Nice unit in a great area. Lots to do on and off the property. Very clean-
Overall satisfaction
Services from rental manager
Cleanliness
Location
Property condition
Response:Thank you so much for the great review. We are so glad you had a great time and hope to see you again next year!
5
Danielle B.
Recommended
for Everyone
Great location
Posted Mar 08, 2019
We stayed 6 nights in this beautiful condo. We loved every minute of it. The condo is in a great location near the center of town which allowed us to walk everywhere. We never needed a car or a taxi. There is a super market right outside the back gate and the beach is across the street from the front gate. What's rare about this condo but makes it so appealing is it's attached to the Diria hotel so you use their pools which includes their swim up bars. I will say it's VERY difficult to get a chair poolside unless you get there before 7am. People start saving chairs at 5am and there just are not enough chairs to go around.
The entire process of finding, booking, checking ins and out was flawless and the communication was excellent. We will definitely be back!
Overall satisfaction
Services from rental manager
Cleanliness
Location
Property condition