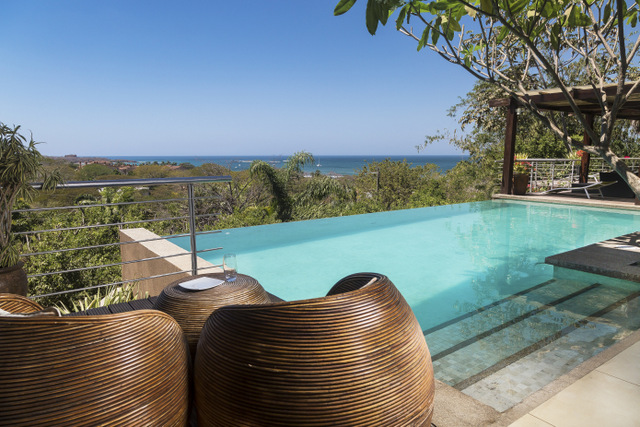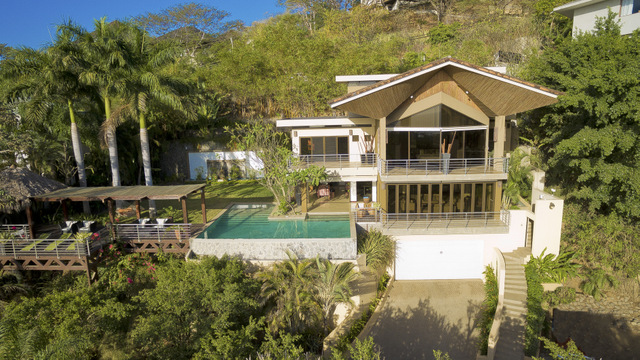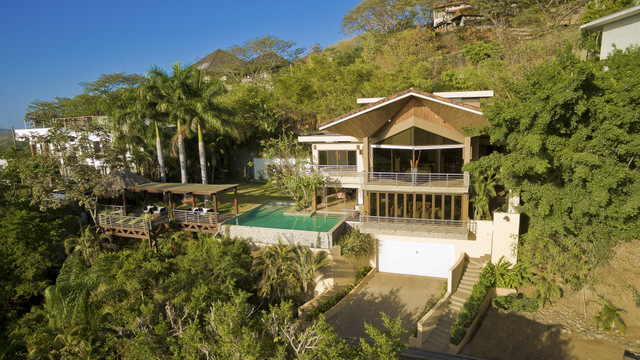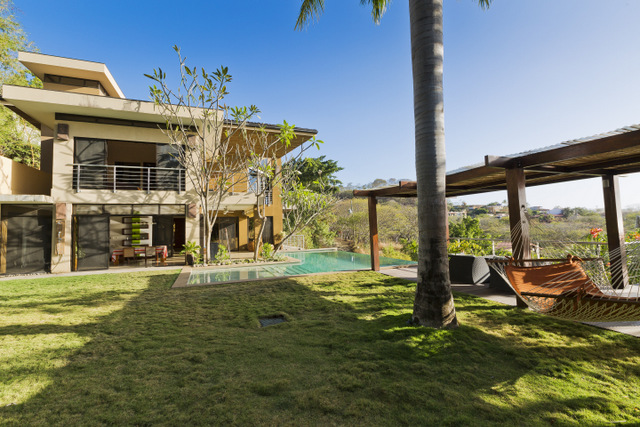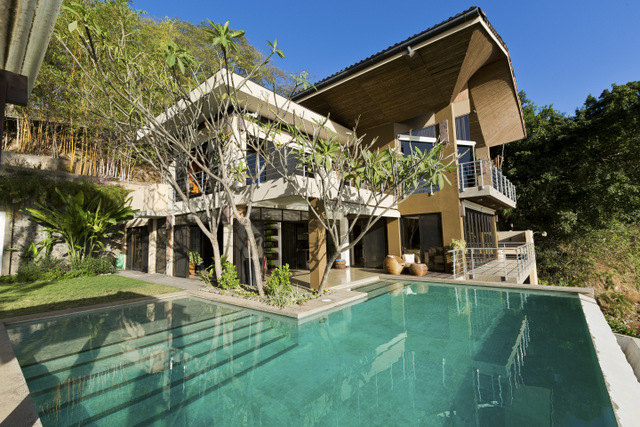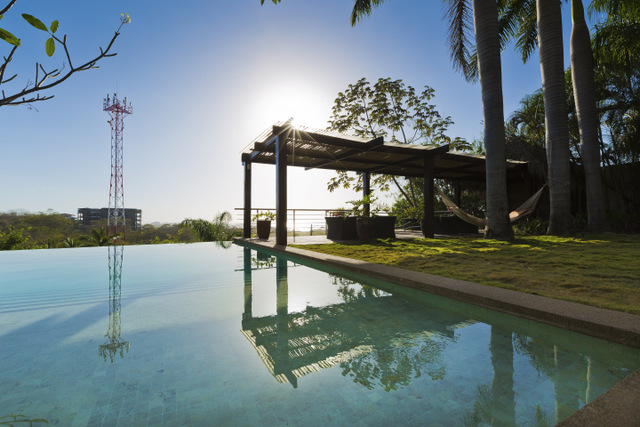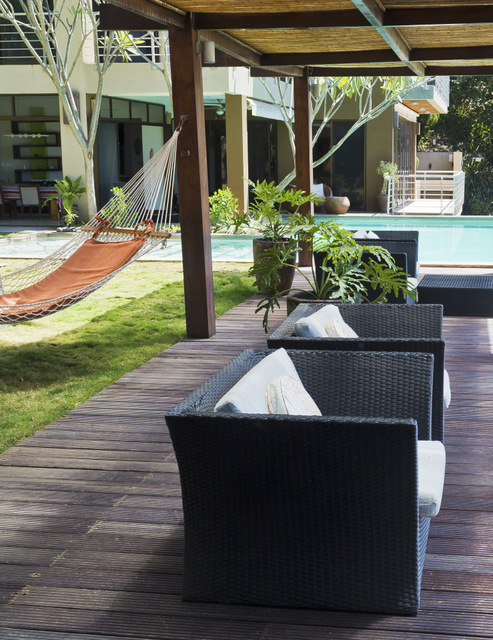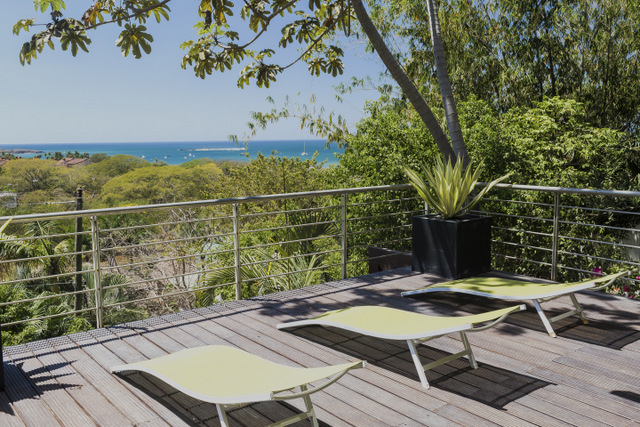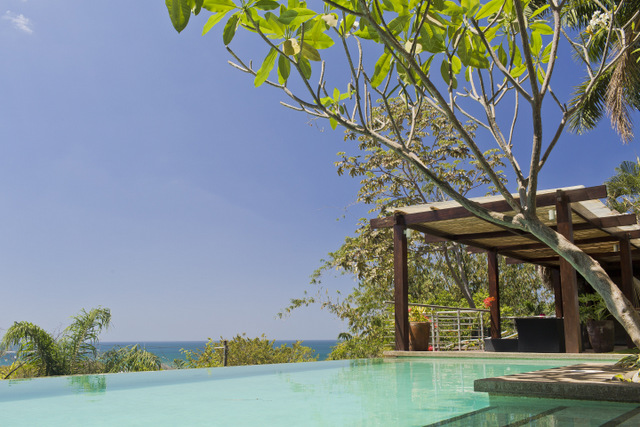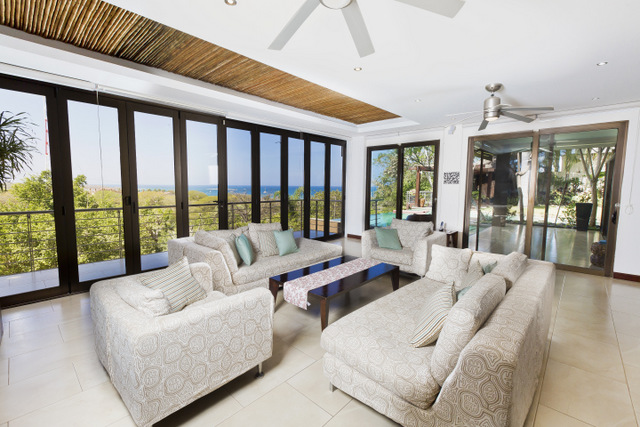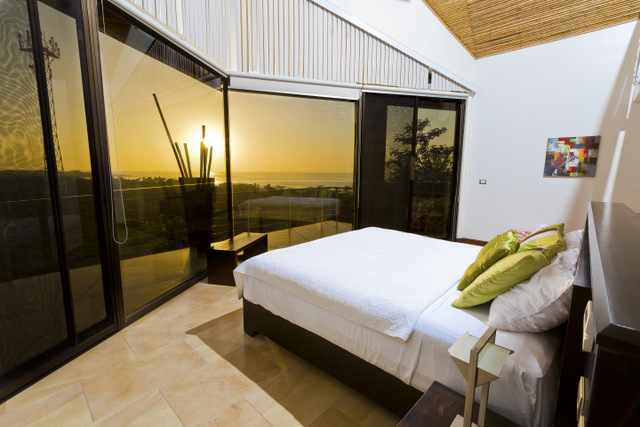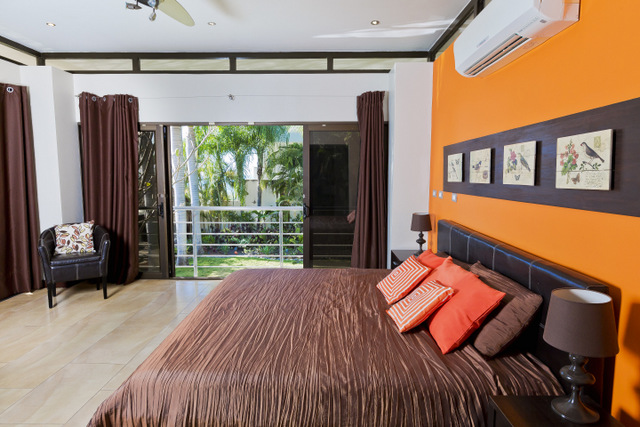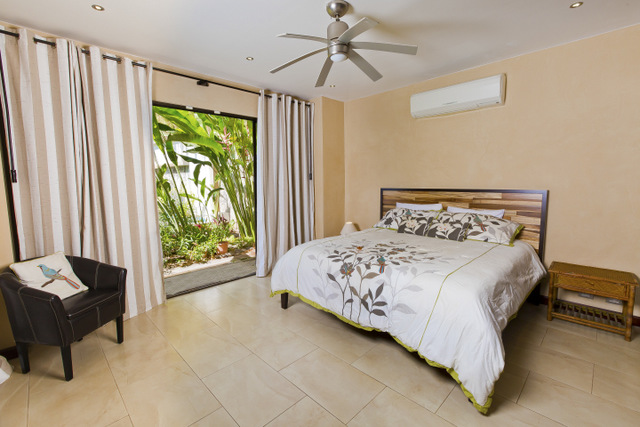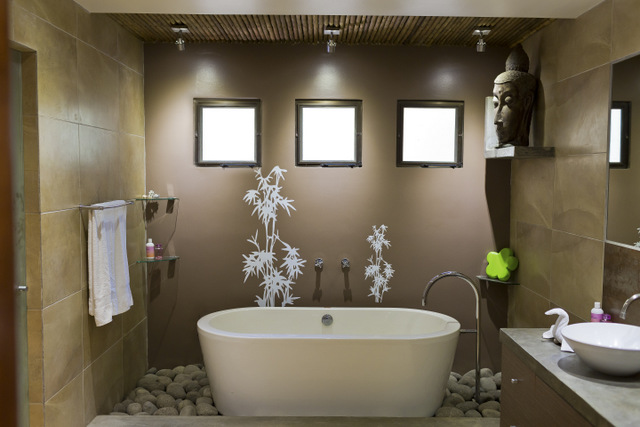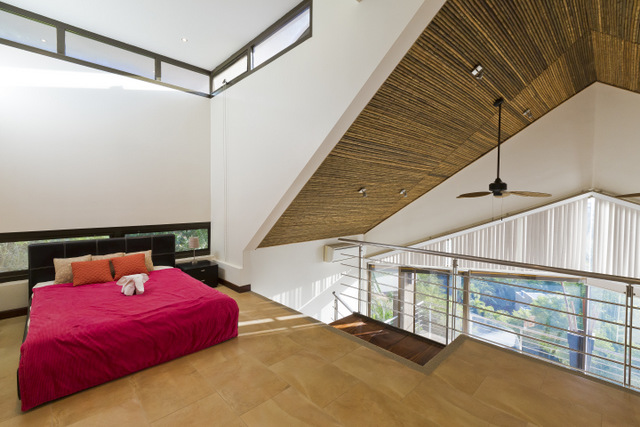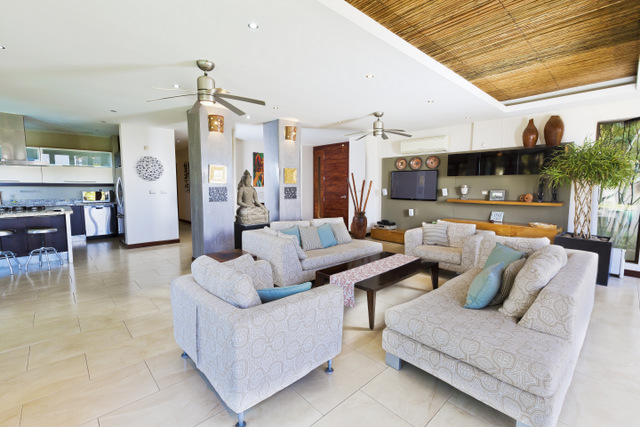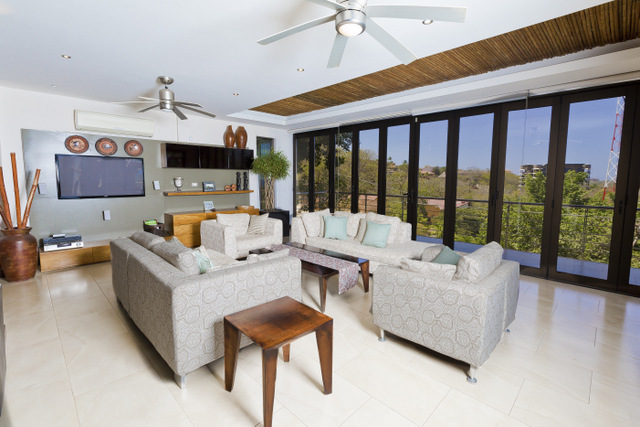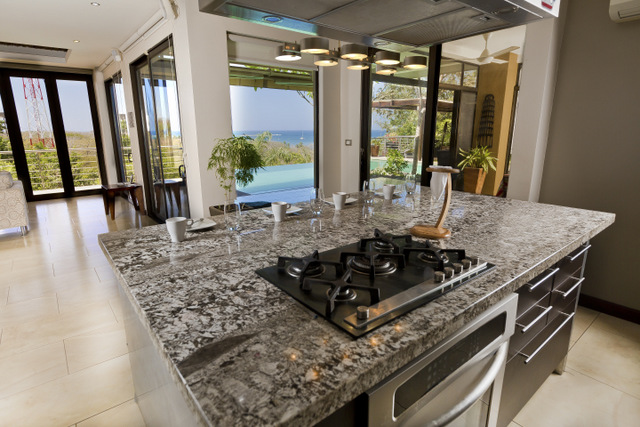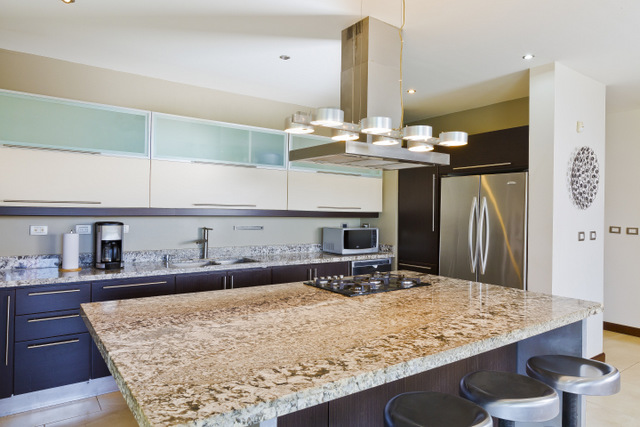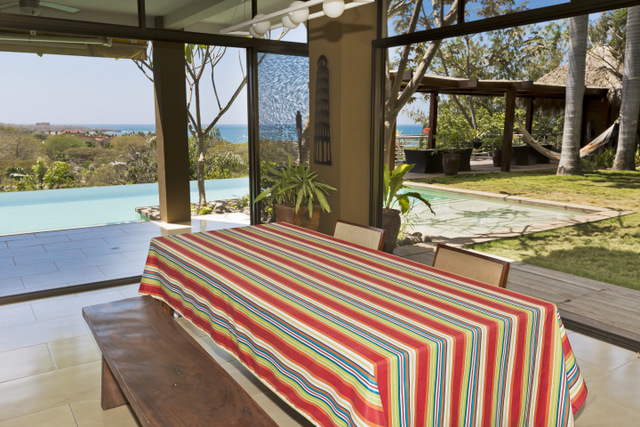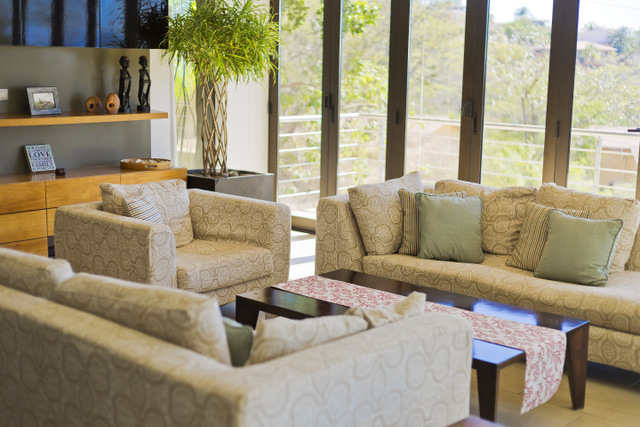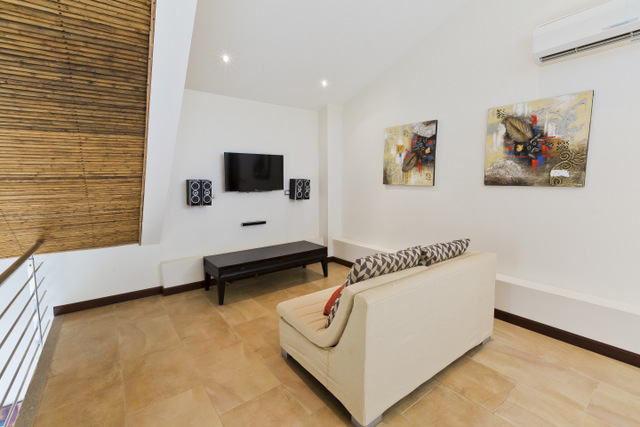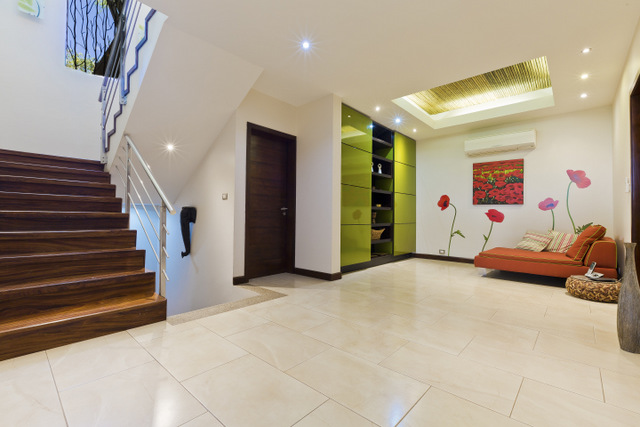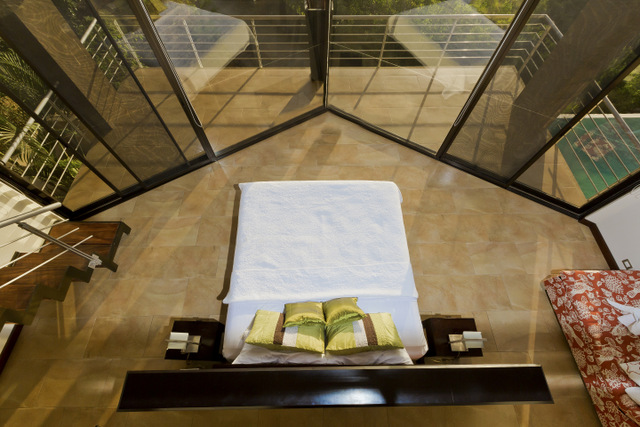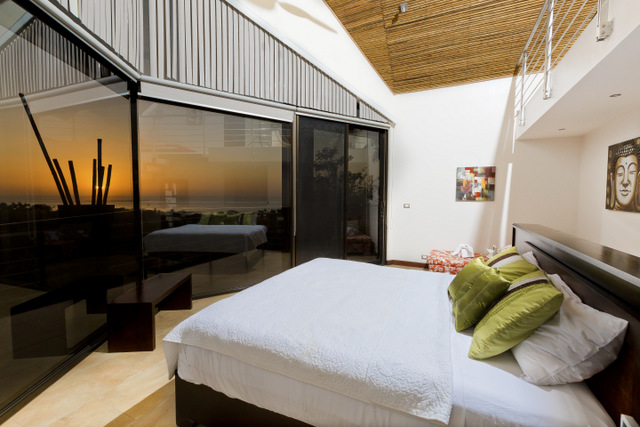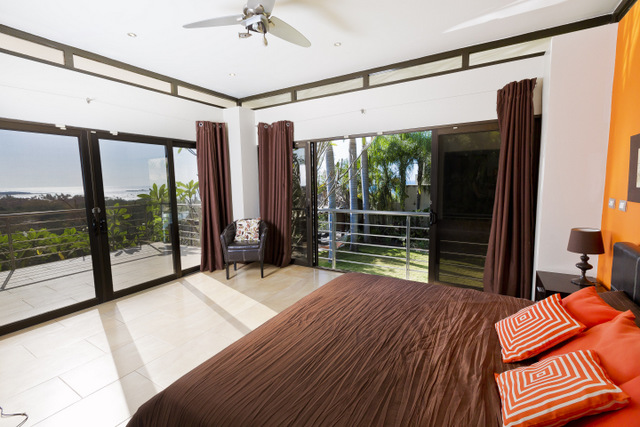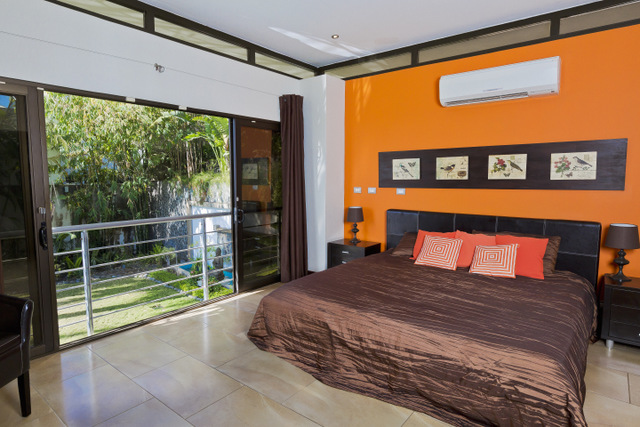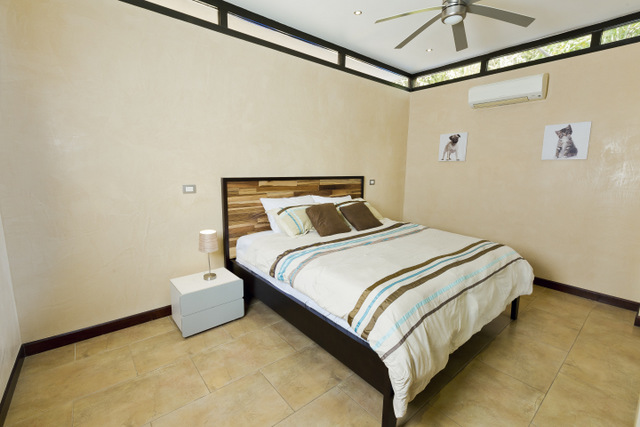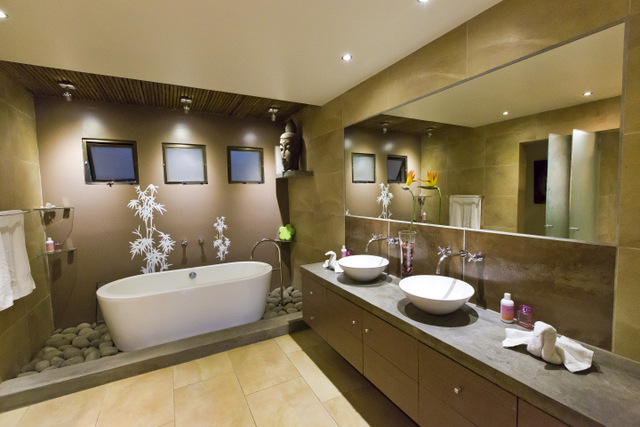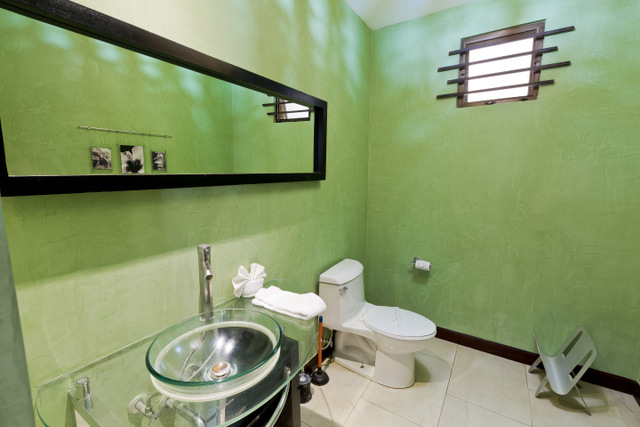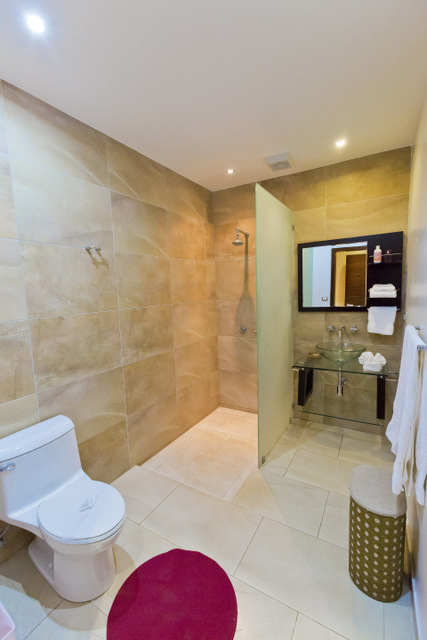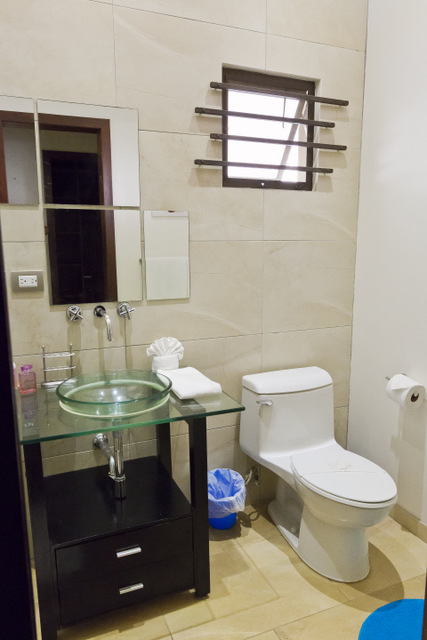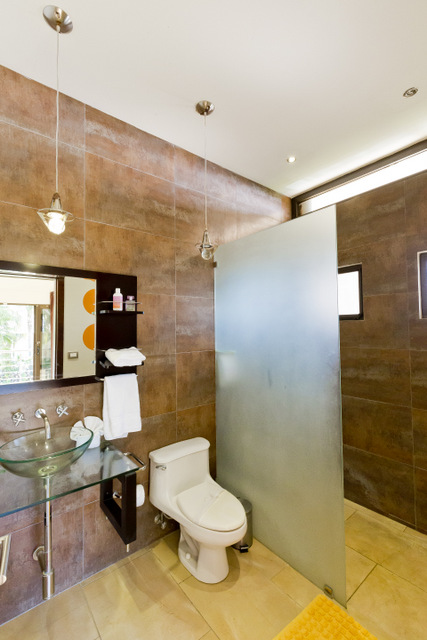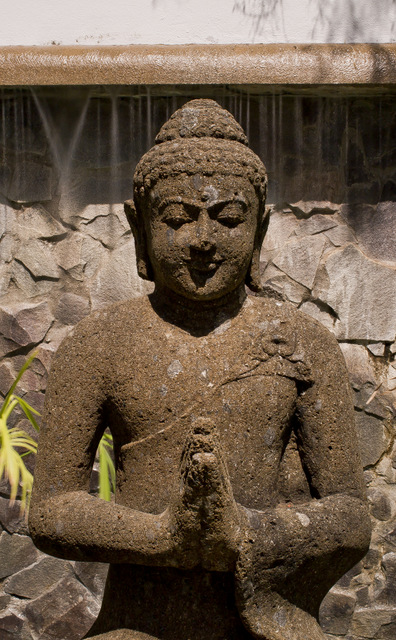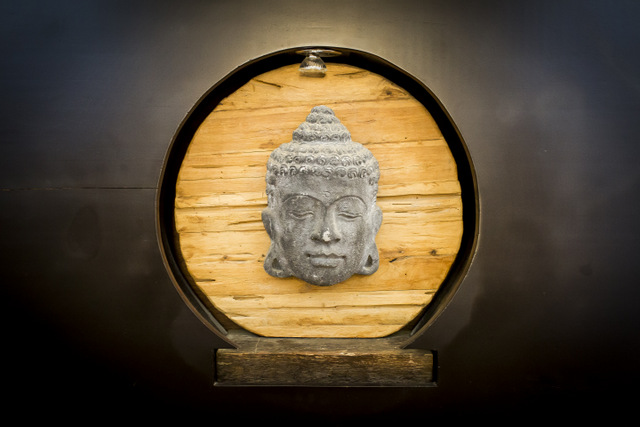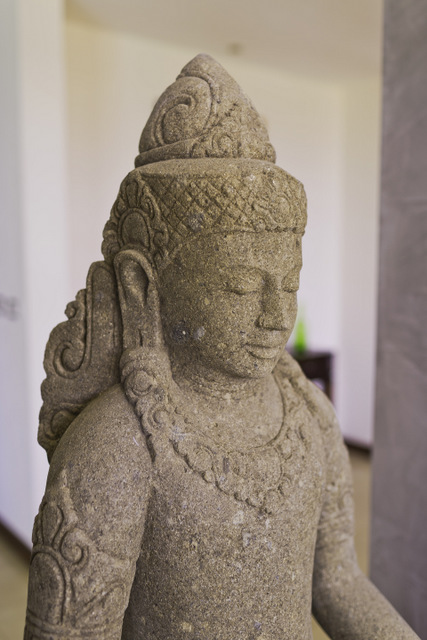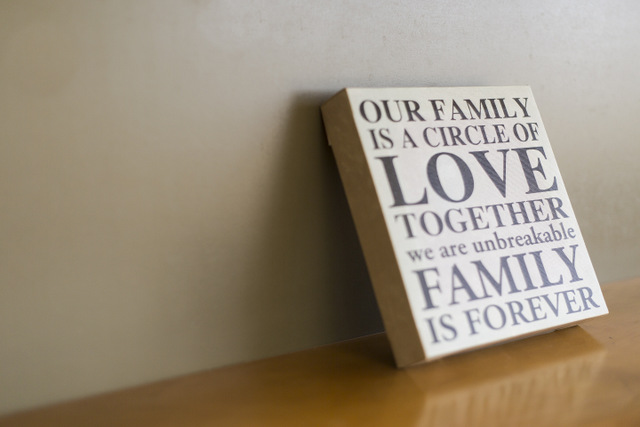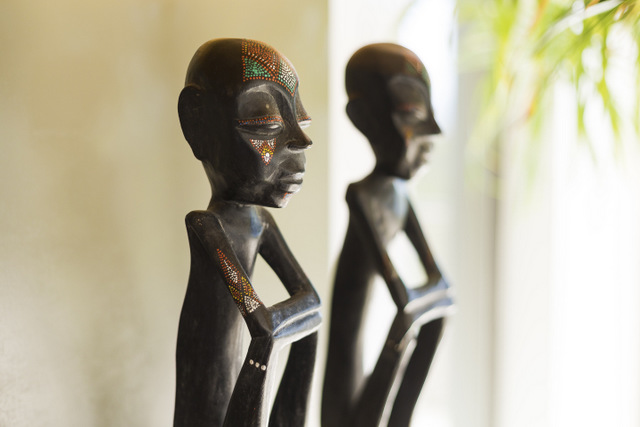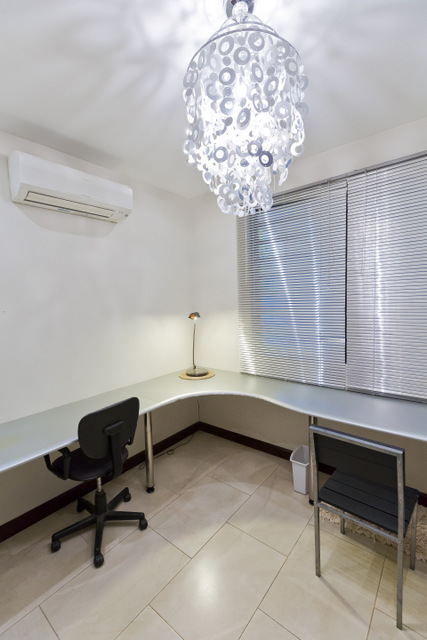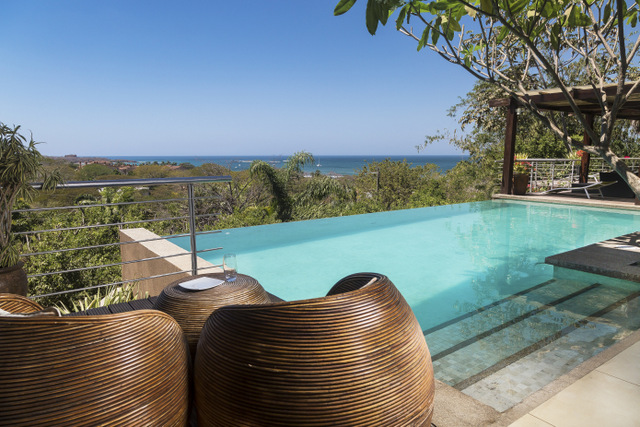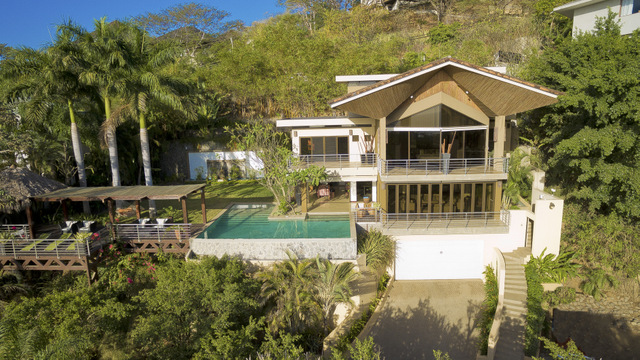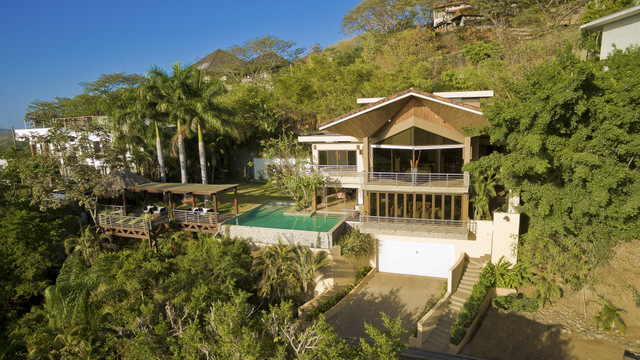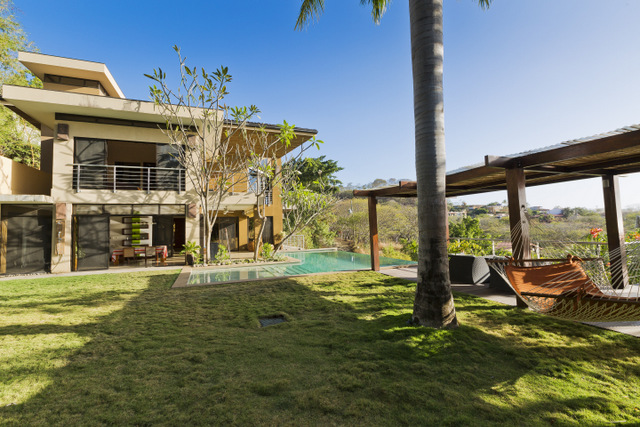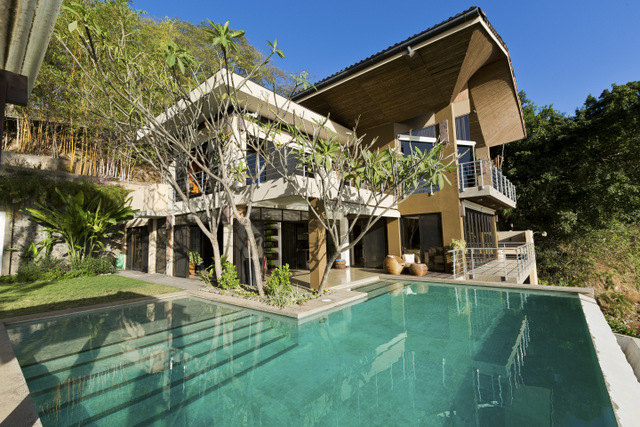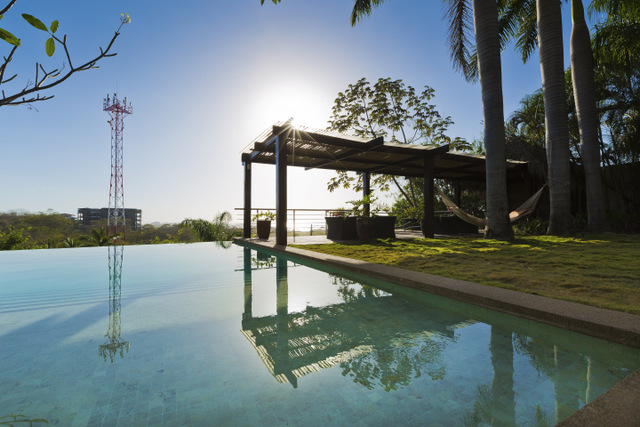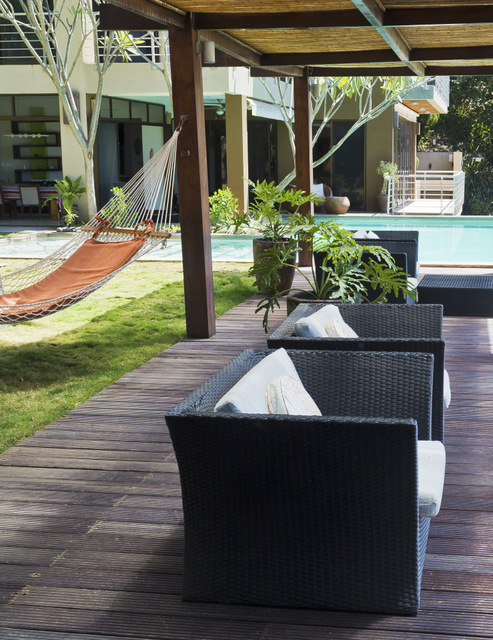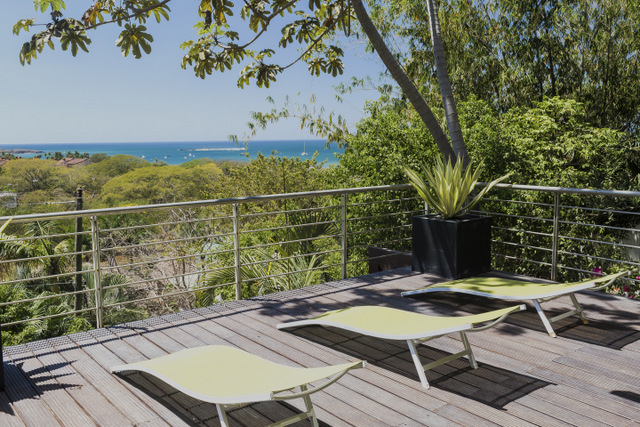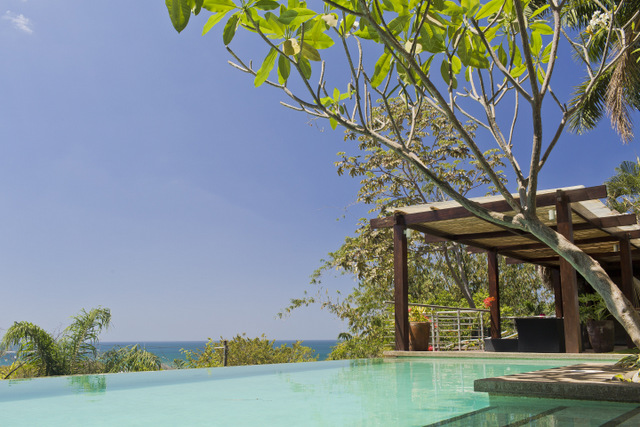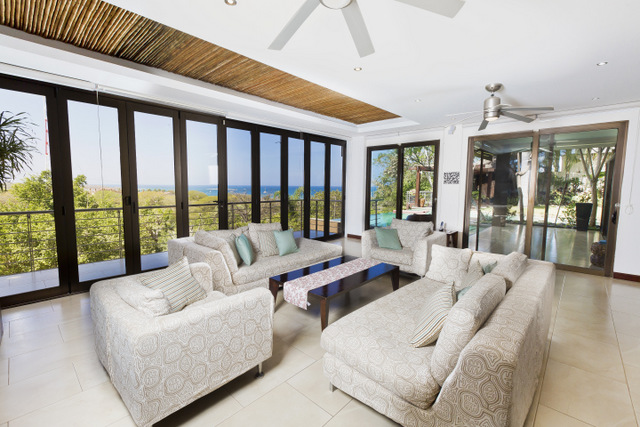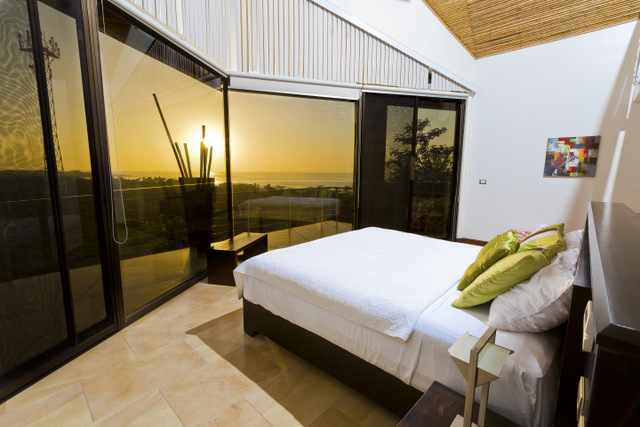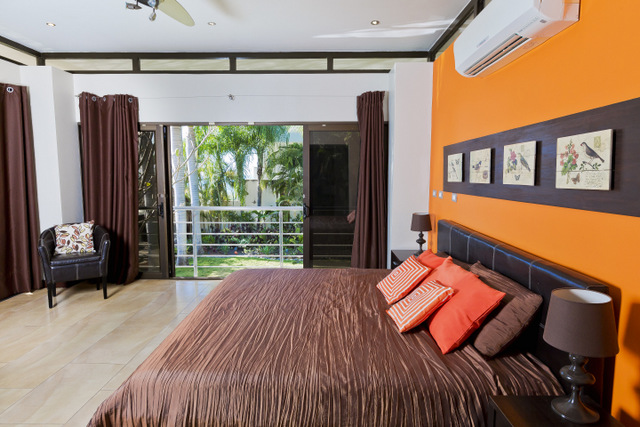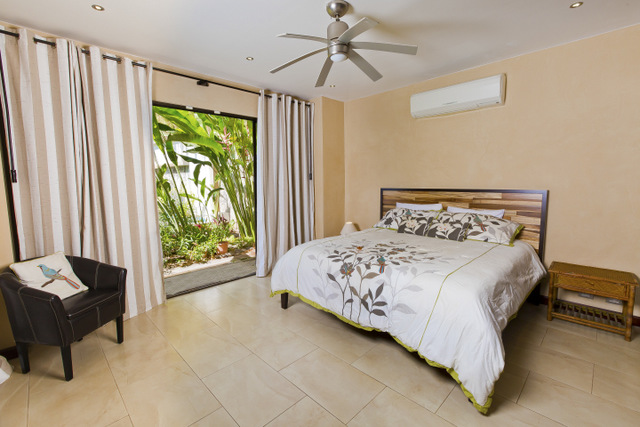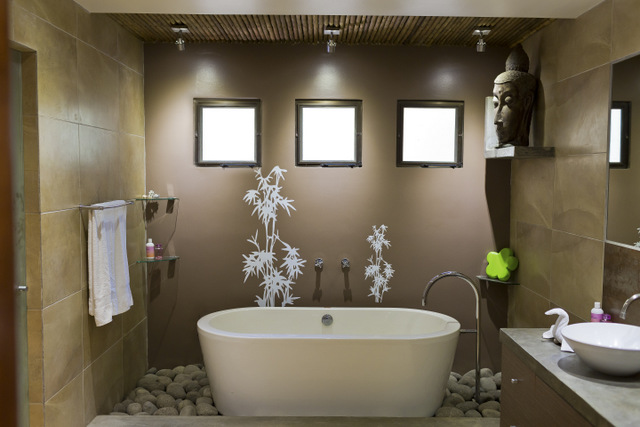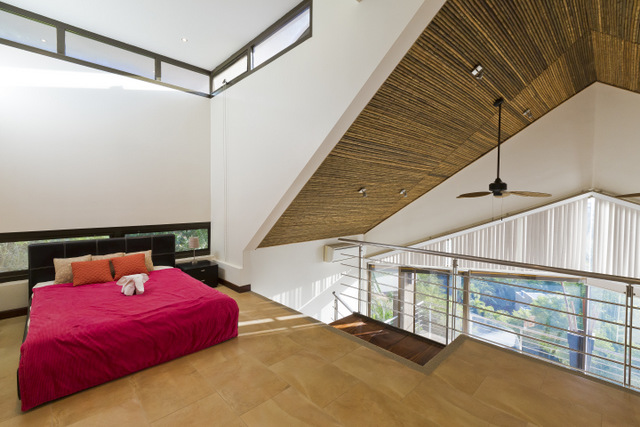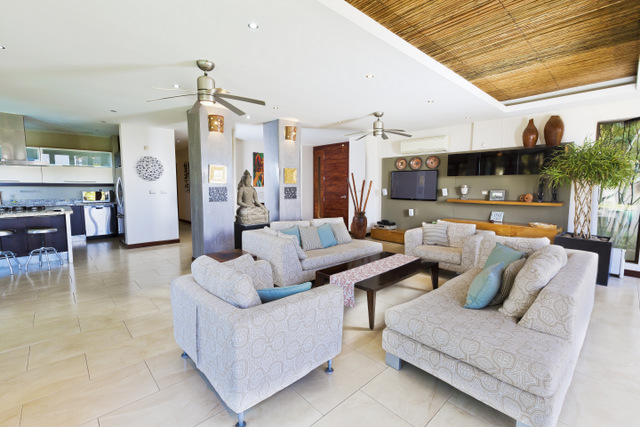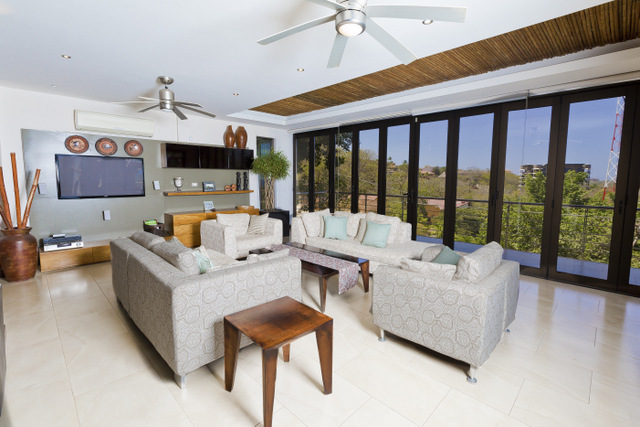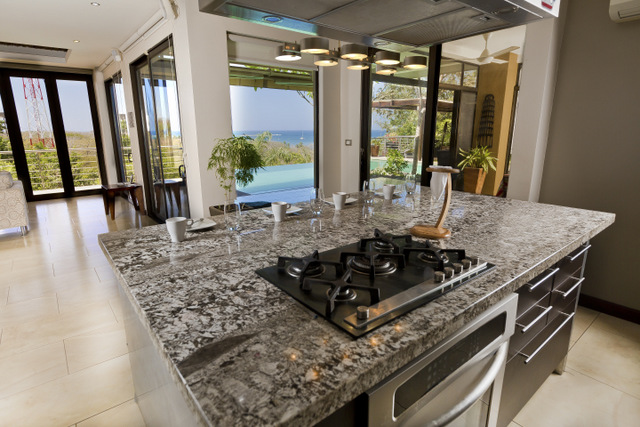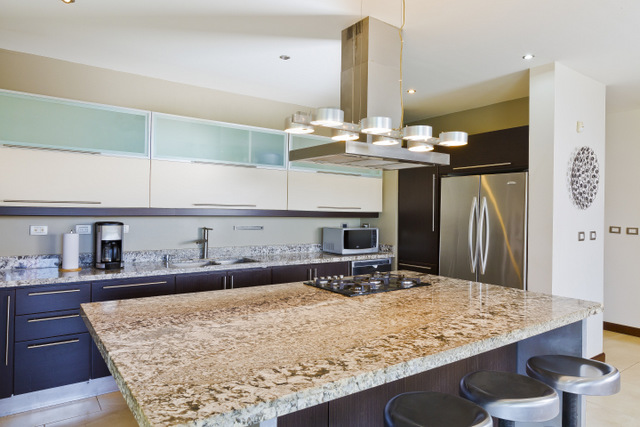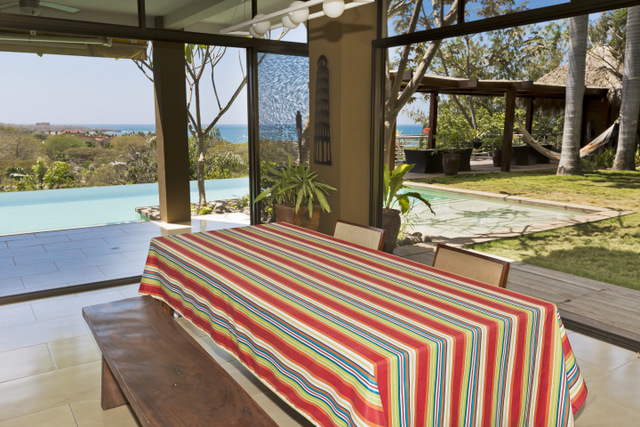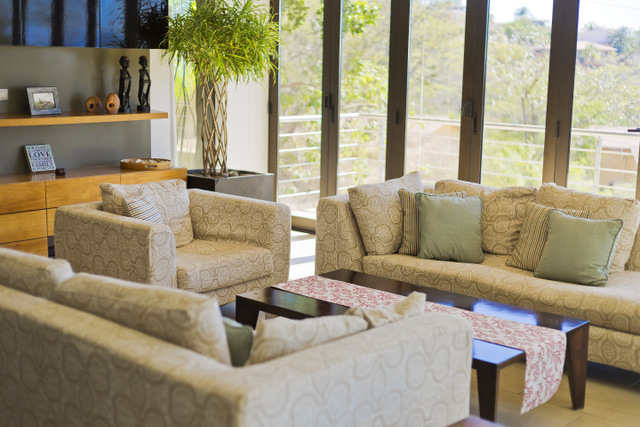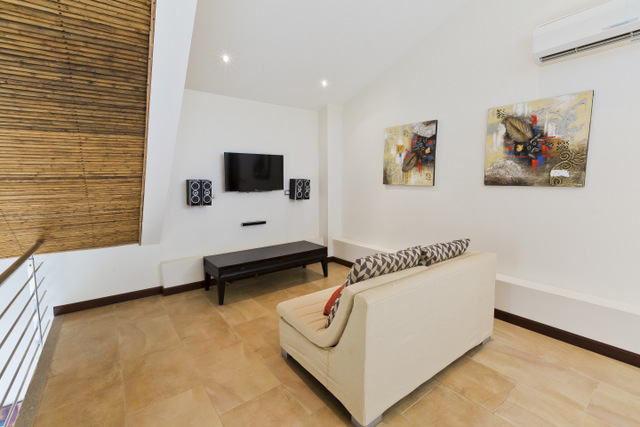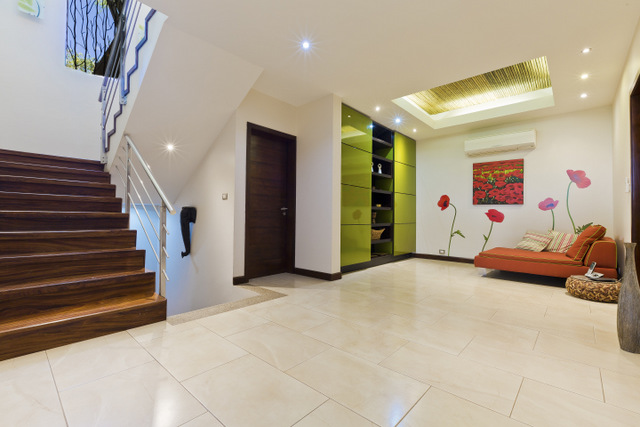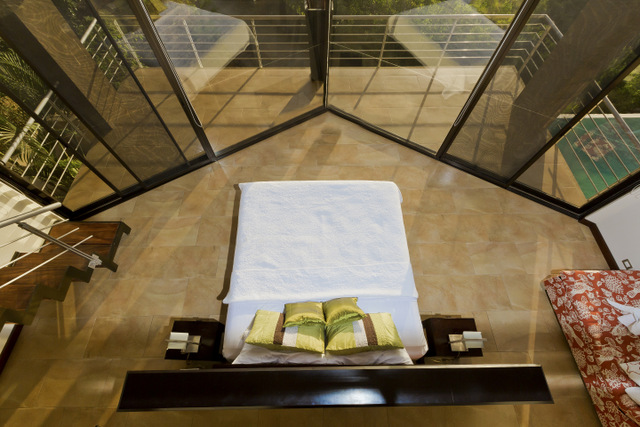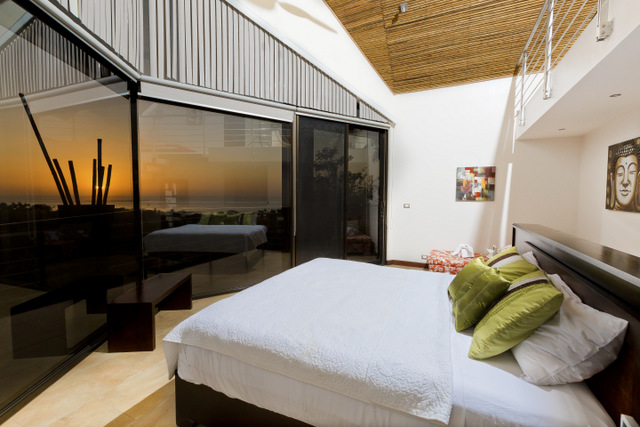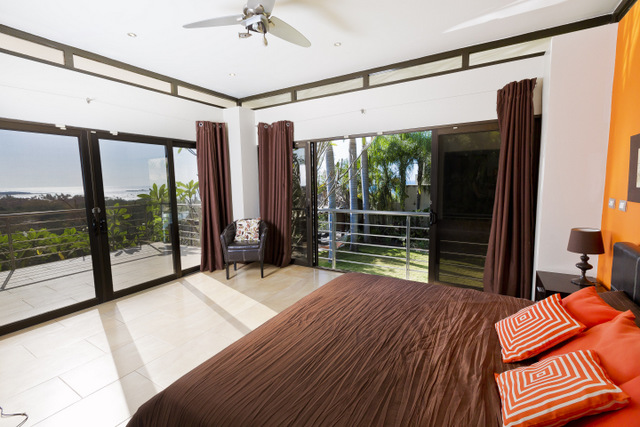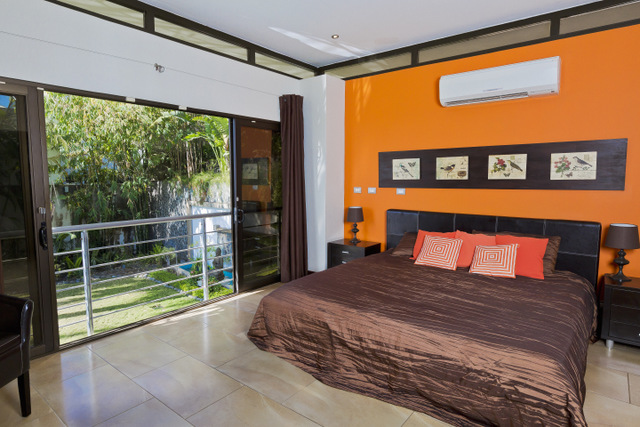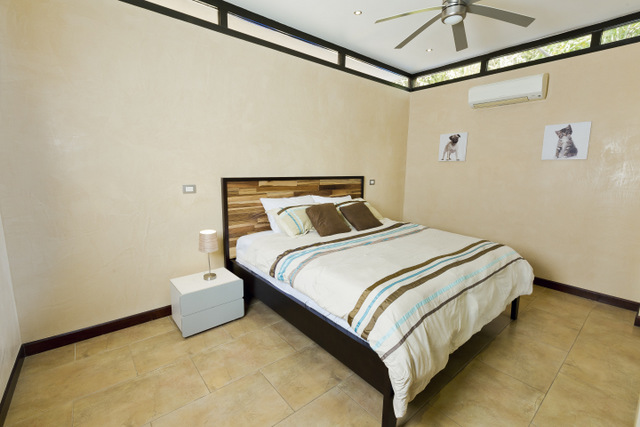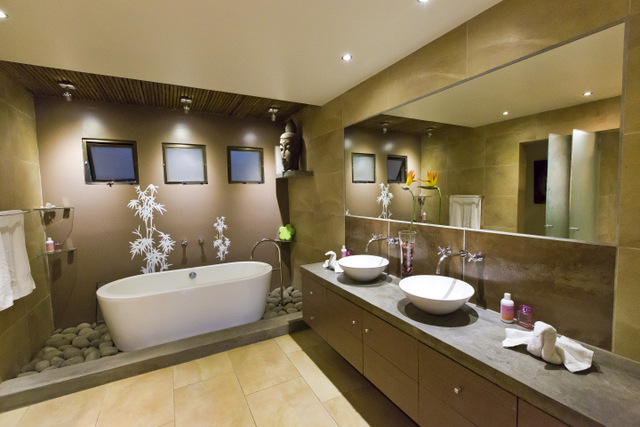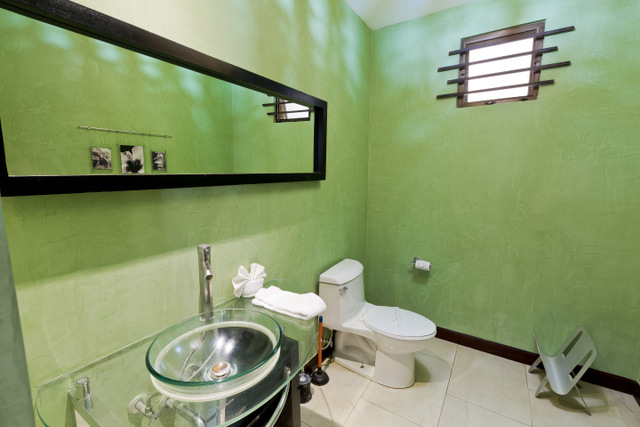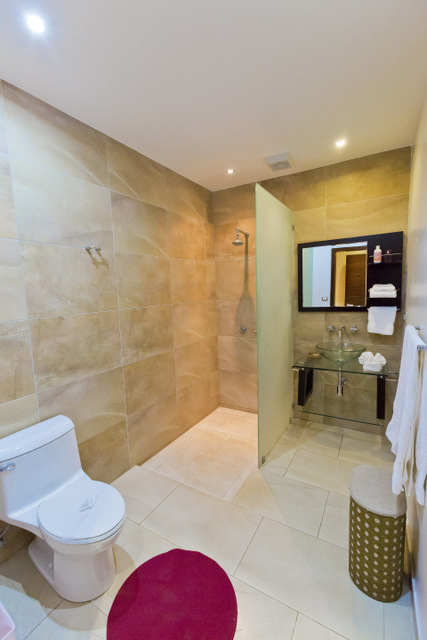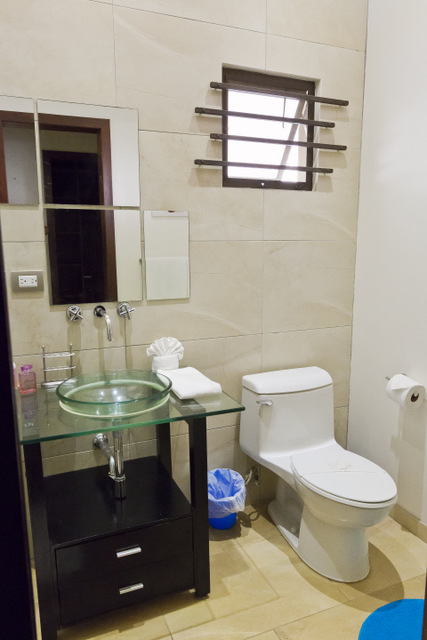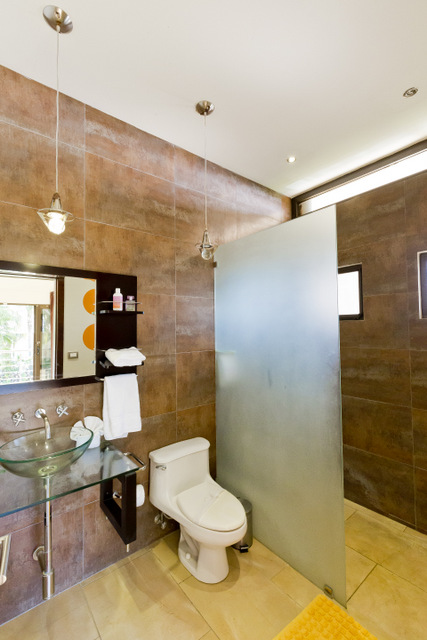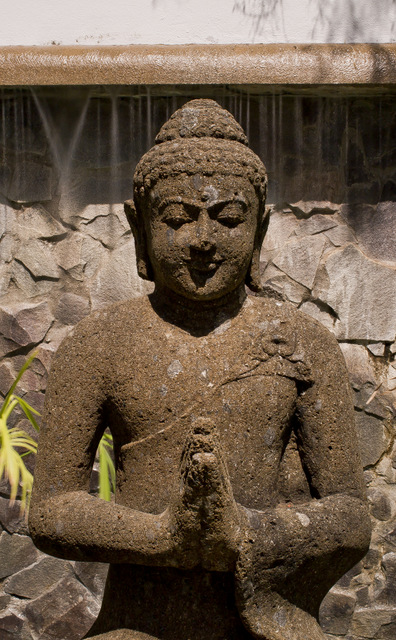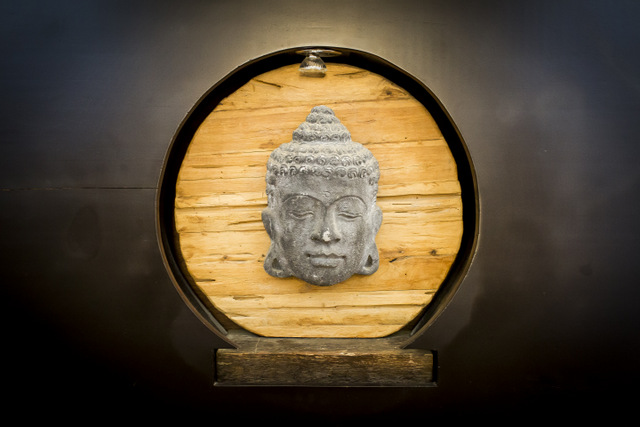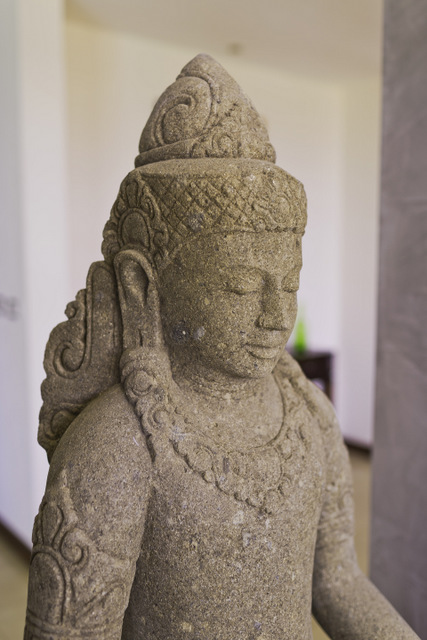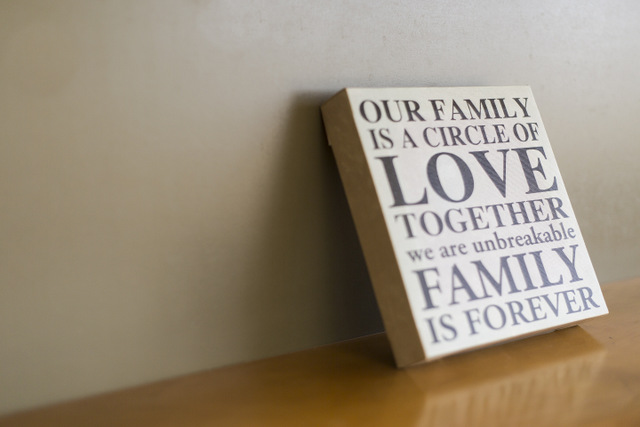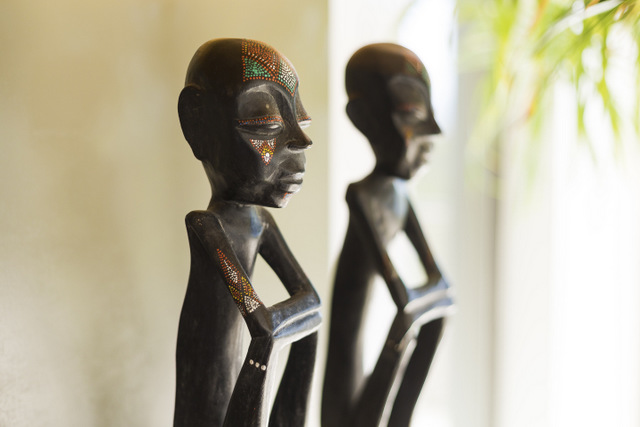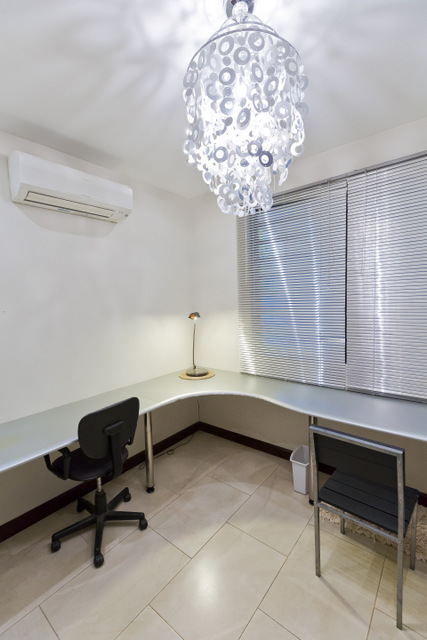 Casa Alegria is a modern 5BD tropical style house in Playa Tamarindo with great ocean views overlooking Playa Tamarindo, Punta San Francisco and Isla Capitan as well as Playa Langosta. The beach is only a 5 minute walk from the house. The house itself is very spacious, making it ideal for families, wedding parties, and groups of friends. The open space living- dining concept is ideal to entertain guests while cooking. The dining area leads to the outdoor patio, where one can enjoy the sunsets from the covered deck and barbecue area. The master bedroom includes a loft with TV. The views from the king-sized bed are incredible as you watch the sunrises and sunsets. The additional 4 bedrooms are all furnished with very comfortable beds and quality linens and towels. Access to the house is convenient through your 2 car garage or through a separate entrance walking through a tropical garden. Casa Alegria provides plenty of storage space for all your beach equipment. This house is conveniently located in Playa Tamarindo with all amenities within a 5-10 minute walk including the beach!
Ratings based on 3 Verified Reviews
Average ratings
5
kristin.mcphail14
Canada
Recommended
for Everyone
Casa Allegria
Posted May 05, 2016
What a great rental. Stayed here with a group of 10 friends and was perfect for our needs, it could easily fit more people. So beautiful, with a great yard and infinity pool, location could not be better with an easy 5 minute walk to town and the beach. Probably the best part of the house was the maid Karen and groundskeeper Santos. Karen kept the house very clean, was very friendly and helpful, and cooked us delicious breakfast and lunch each day. She even made pitchers of drinks for us including margaritas and the best mojitos! She made us a grocery list of things to buy for her to cook us traditional Costa Rican dishes. Overall a great experience staying in Casa Alegria.
Overall satisfaction

Services from rental manager

Cleanliness

Location

Property condition
Response:Wow! Sounds like an awesome trip and I'm so glad you guys got great service from the staff and had a spectacular time! Hope you come back again!
5
Boobagirl
Recommended
for Everyone
The PERFECT Getaway
Posted Apr 22, 2016
Walking into Casa Algeria was breathtaking. After a long day of travel, it couldn't have been more perfect walking into such a beautiful, relaxing home. We were welcomed by such a clean, sleek, resort home. The decor is beautiful. Each room is spectacular with some of the best views I've seen, I knew I wouldn't ever want to leave. There is so much space in the home that we never felt cramped. The outdoor space is amazing. The pool was the perfect temperature for those hot Costa Rica days and the patio furniture was comfortable enough that I could've slept outside! Early in the morning, we'd sit on the deck and watch the monkeys and birds in the trees. Paradise! The housekeeper was beyond kind and very hospitable. She is also a phenomenal cook. From the house, its a quick walk into town and to the beach. The perfect setting for a Costa Rican Vacation. I would definitely go back!
Overall satisfaction

Services from rental manager

Cleanliness

Location

Property condition
Response: Thank you so much for the great review and so glad you enjoyed Casa Algeria. It is a wonderful house with incredible views!!
5
Sommer
Recommended
for Everyone
Posted Apr 21, 2016
We spent a week at Casa Alegria and experienced a trip of a lifetime! RPM services were wonderful to work with both in the planning stages and our time in Tamarindo. They were waiting for us at the airport upon our arrival and 10 minutes early for any transportation needs we required. The house itself is a luxury home...comfortable beds, beautiful bathrooms, and an abundantly stocked kitchen to make our stay more than enjoyable! I would highly recommend Casa Alegria!!!
Overall satisfaction

Services from rental manager

Cleanliness

Location

Property condition
Response: Thank you so much for the great review and comments about this wonderful house. We are so glad you had a great time and hope to see you again.